Outdoor Dining
The Seasonal Patio at Fortuna's Row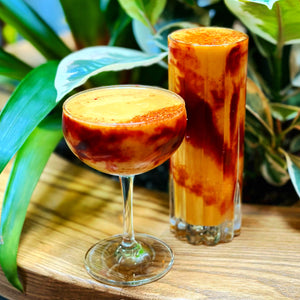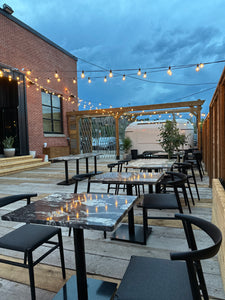 Summer Beckons
The patio at Fortuna's Row is located steps away from Calgary's famed Riverwalk, comfortably nestled between the primary building and adjacent hill. The seasonal patio is accessible during our regular operating hours on a first-come, first-served basis.
The patio can accommodate up to 60 guests and is available for bookings, making it the ideal setting for corporate parties, special gatherings, and Stampede events.
Our seasonal Ice Cream Kiosk is located on the northern of the deck, allow patrons to order a variety of treats including ice cream and a rotate selection of house-made pastries.
Frequently Asked Questions