Private Dining Room
An Intimate Dining Experience for up to 20 Guests
An Intimate Dining Experience
Long Table Seating
The Private Dining Room at Fortuna's Row seats up to 20 guests in long table format. Thick-cut, custom-designed wooden tables anchor a tucked away enclosure adjacent the main dining room. Bespoke decorations and mood lighting create a truly unique escape from the buzzing outside world.
Dining Options
Guests have the opportunity to select from a variety of family-style meals handcrated and built by our head chef, Mikko Tamarra. Pairings, cocktails, and other beverage selections are available from our drink menu.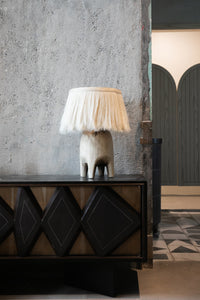 A Seasonal Menu
Our menu features seasonal and rotating ingredients. Certain dishes may only be available for a limited time. We pride ourselves on using only the freshest and highest quality sources to craft our meals, and thus our menu evolves over time.
Private Dining Room Booking Request
Frequently Asked Questions