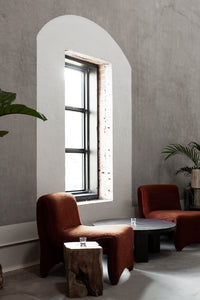 Arrive Early, Stay Late
The Standing Room Only (SRO) Bar at Fortuna's Row is open daily from 5pm onward. We encourage guests to arrive early for the reservation, or to linger a little later after dining to enjoy a house-made cocktail or a casual glass of wine. SRO is on a first-come, first-served basis, so swing by at your leisure and enjoy the experience.
¿What's in a Name?
Why Standing Room Only
While SRO is furnished with a curated selection of plush lounge furniture and Latin American inspired fixtures, we invite guests to stand, move, walk around, and engage with one another. A great night out is an experience best enjoyed with others. SRO is our invitation to add motion, intrigue, and energy into an evening.
Late Night Mood
As the night goes on, the music goes up, and the lights go low in SRO. While our dining room closes at 11pm, SRO stays open later, giving all guests dining at Fortuna's Row a chance to carry their evening late into the night.
Frequently Asked Questions